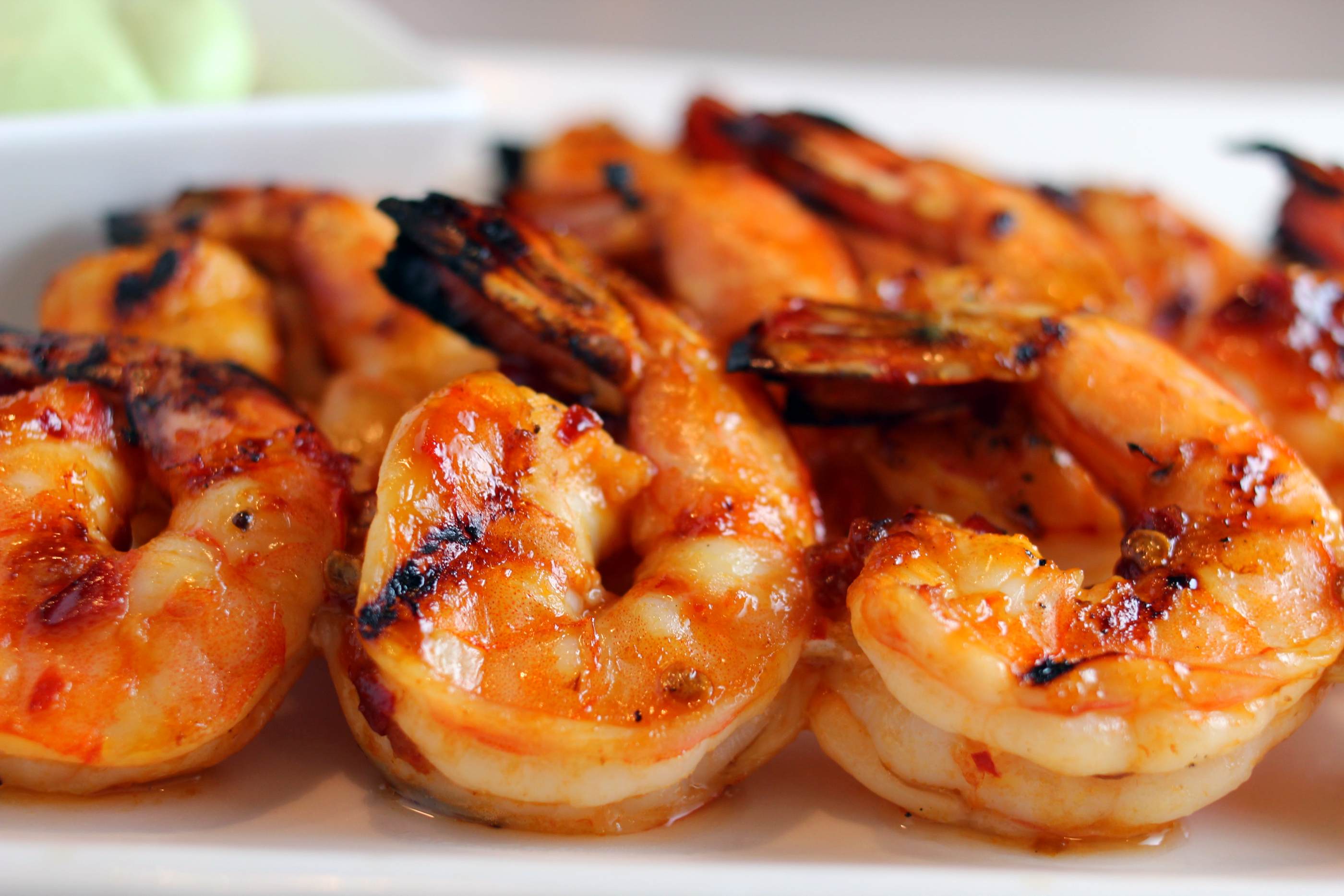 It may be snowing somewhere, but hey, this is San Diego! We pay to be grilling in January! As many of you might know, hors d'oeuvres are my thing and these spicy grilled shrimp are a killer appetizer hot off the grill.
1 large clove garlic minced1 T coarse salt
½ t cayenne pepper
1 t paprika
2 T olive oil
2 t lemon juice

2 lbs raw, peeled and deveined large/jumbo shrimp, tails on. I usually figure 6-8 shrimp per person.

2 lemons cut into wedges
Wooden skewers
Combine the first 6 ingredients. Rinse and dry the shrimp making sure they are free of extra shell or veins. Put marinade in a large freezer bag and add the shrimp. Marinate for at least 2 hours in the refrigerator turning the bag over a couple of times to make sure all shrimp are evenly coated..

Meanwhile, soak the wooden skewers in water in a shallow baking dish.

Put the shrimp on skewers poking through just above the tail into the meaty part. Grill over medium heat for 3 minutes per side or until opaque. Do not over cook or they will be rubbery.

Transfer to a serving dish and serve with lemon wedges. If serving at a brunch or lunch, these go great with a Bloody Mary 😉
Photo courtesy of originimports.com